October is the perfect month for staying in and watching movies with the family. And because October is the spooky season, why not choose a few movies that will both charm you and chill you to the bone?
Below are a few fun, spooky but family-friendly movies that you and your brood can enjoy every Halloween season.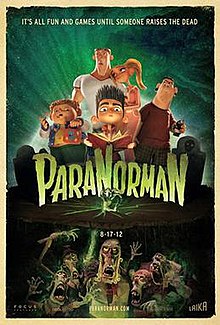 Paranorman (2012)
A boy with an unusual gift inherits an important responsibility: performing a simple annual ritual that protects his town from a long-standing curse. Of course, things don't go so well, and Norman must uncover the curse's history, confront a dark force and rid his community of its sinister ills for good.
This film is creepy, funny and heartfelt. Also, it boasts eye-popping stop-motion animation that is so smooth and clean you might think it is computer generated!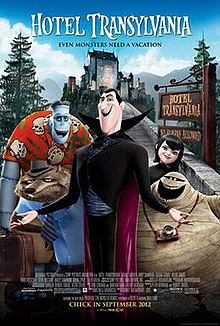 Hotel Transylvania (2012)
Dracula, the king of all things macabre, has built his own little horror haven deep in the European wilderness––a resort reserved for monsters and ghouls that is far from troublesome humans. But when an amiable, naïve human boy stumbles onto the premise, chaos ensues.
Dracula must keep the new guest's presence unknown to his excitable patrons and more importantly his wistful, restless teenage daughter, whom he's sheltered from the outside world.
This is a movie that flips and spins horror tropes in creative and hilarious ways while conveying themes of trust, loyalty and forgiveness.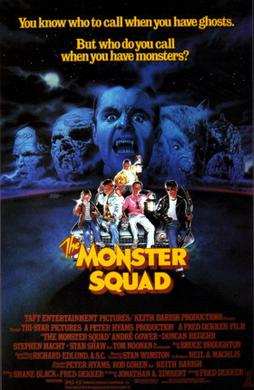 The Monster Squad (1987)
In this comedic and creepy Goonies-style adventure, Dracula again takes center stage. The Count is alive and well and awakens his band of monster baddies ––– Frankenstein's monster, the wolf man, the mummy and the gill man –– to stage a takeover of the entire world.
But a scrappy crew of monster fanatic kids will give him and his horde the fight of the century to save their town and the entire world.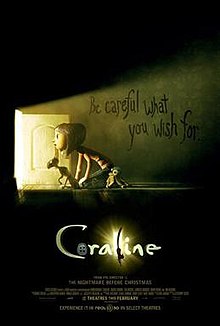 Coraline (2009)
After moving into an old house, young Coraline finds a strange door that leads to another world –– one that mirrors her own aside from a few points. First, everyone there has buttons for eyes. Second, her alternate parents show her the love, care and attention she yearns for in her other life.
But when Coraline begins to miss her normal world, she finds that this alternate world may not be the paradise she thought it was––and leaving may not be so easy.
This is based on the young-adult book by Neil Gaiman and also features stellar animation.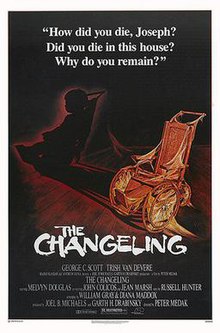 The Changeling (1980)
This film might be the scariest of the list, though it is still a suitable watch for most families (the brave ones, anyway).
After the tragic death of his wife and daughter, a music professor decides to rent an historic mansion for some solitude and reprieve. Not long after he moves in, he begins to experience peculiar and unnverving occurrences. After determining the house is haunted, he begins to investigate –– with surprising and frightening results.
This was deemed a "spine-tingling" and "superior haunted house thriller" upon its release.