Heidi Pino, Life Care Public Relations
For most nursing home residents, it has probably been years since they have taken a bike ride. Life Care Center of Cape Girardeau, Missouri, residents recently had the chance to feel the wind in their hair again thanks to MyTEAM TRIUMPH of Missouri.
The MyTEAM TRIUMPH organization provides equipment and personnel for people with disabilities to participate in races, and the local chapter wanted to provide some rides just for fun for residents at the facility.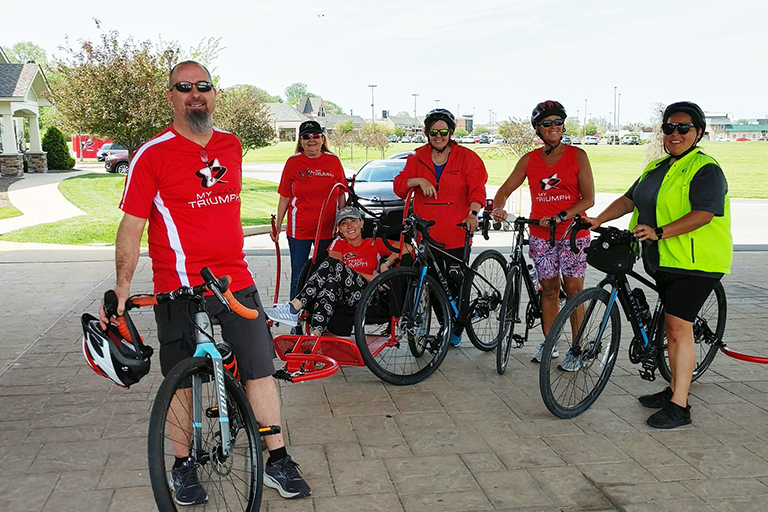 On April 29, the weather was perfect as the facility's rehab staff helped resident after resident into the riding equipment and watched as a MyTEAM TRIUMPH member hopped on a bicycle and pulled the resident along for a thrilling but safe ride around the property. Sixteen residents got to ride.
"I enjoyed riding around and around the building," said resident Valerie Hill. "I felt like a kid again."
"Oh yeah, it was so much fun!" said resident Dave Mattingly. "I loved the wind blowing through my hair. I don't have as much hair as I did when I was a kid," he joked.
"I felt free again," said resident Mollie White. "I want them to come back and do it again."