At Life Care Centers of America, we have the privilege of seeing hundreds of patients regain their strength and independence through our short-term therapy services every year.
And that shouldn't come as a surprise, considering the many talented therapists we have at our facilities nationwide –– and the exceptional determination of our patients!
But we always love to highlight a few of these people to inspire our teams as well as the people of our communities who may need a little inspiration and encouragement.
Below are just a few of the short-term therapy success stories we've had this year, showing once again that Champions both work and recover at Life Care!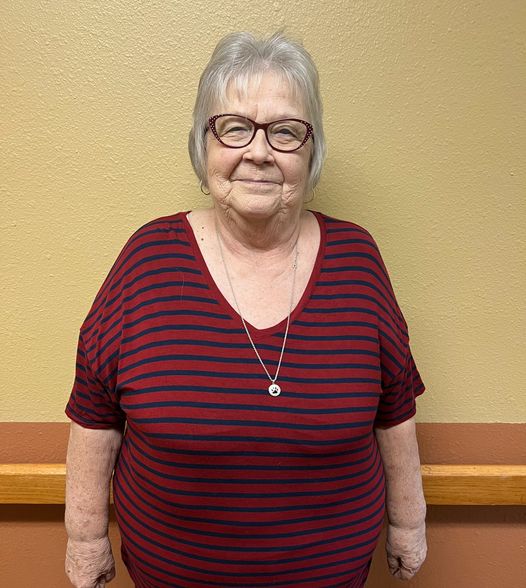 Judy Toliver at Mitchell Manor
Judy came to this facility for short-term rehabilitation following a leg fracture that required surgery and hospitalization. At her arrival, she could not walk or even stand, and she needed extensive mechanical assistance for getting out of bed, transferring, and completing day-to-day tasks.
She began working with our physical and occupational therapists to regain her independence, participating in pain management with modalities, balance recovery and strategies, upper and lower body and core strengthening, and functional mobility improvement exercises.
Judy was extremely motivated and brought fun and joy to her therapy sessions, which is one reason why she went home so soon. At her time of discharge, she was independent with her day-to-day tasks, including self-care and home management.
She was able to walk 200 feet with a walker and go up and down steps. Judy has come a long way with the help of physical and occupational therapy, and we wish her the best on her recovery journey!
"My stay was pleasant. My CNAs at Mitchell Manor were very helpful and kind to me. I could not have done everything without this therapy team. I loved coming to therapy!" –– Judy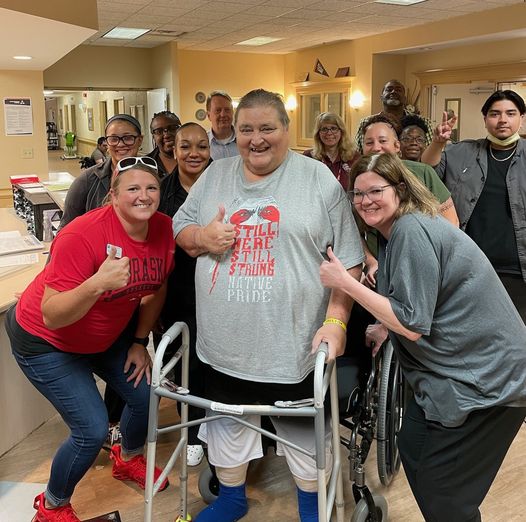 Tommy Davidson, Jr., at Life Care Center of Omaha
When Tommy arrived at our facility, he needed help with bed mobility, transferring, getting dressed, and bathing, and he was able to walk only very short distances. He was also unable to go up and down stairs.
Tommy participated in physical therapy and occupational therapy five times a week during his stay at Life Care Center of Omaha. Occupational therapy helped him regain independence with activities, and physical therapy targeted his strength, mobility, and activity tolerance so he could reach his goal of returning home.
At the time of his discharge, Tommy was walking independently, doing ten stairs without a break, and he was independent in all activities of daily living!
Tommy was a hard worker and was always eager and ready to start his therapy session each day. His motivation to get stronger and return home to his wife kept him focused and determined. Great job, Tommy!
David Barret at Rivergate Terrace
David came to Rivergate Terrace after a severe motor vehicle accident left him with a brain injury and paralysis of limbs. At first, his progress was limited due to lethargy and an inability to understand and follow commands.
But, speech therapists worked extensively with him to help him regain focus and to eat normally. Through David's hard work and perseverance, he returned to an all-oral diet of solids and liquids. He went from 88 pounds to a healthy 166 pounds. David improved his focus and verbal communication, and he became quite the comedian with the nurses and therapists!
After many improvements, he was able to focus enough to follow the commands and guidance of physical and occupational therapists to improve his strength, sitting balance, ability to propel his wheelchair, and ability to transfer with some assistance. David is still making incredible progress and is expected to return home with family soon!
Way to go, David!